We use extreme caution and safety protocols during tree removal.
While trees can add value to your property, unhealthy ones can do much more harm than good. If a tree is in danger of falling on your property, you should have it removed. At JC's Tree and Landscape Service, we offer tree removal services to resolve a diseased or dead tree, as well as any unwanted tree that is keeping you from moving forward with a project on your property. We offer both residential and commercial tree removal services in the Seymour, Tennessee area, as well as land clearing to remove multiple trees.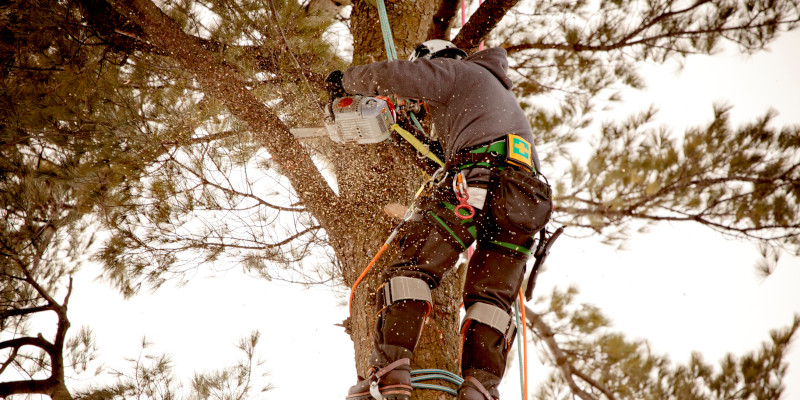 We use cranes and other professional equipment to complete the tree removal process safely and efficiently. We can also get rid of fallen trees, such as one you've cut down or one that has fallen in a storm. You have the option of us taking all parts of the tree away to dispose of them, or having us chop it up, so you can use it in your fire pit, wood stove, or for other wood-burning or project uses. We will let you know what the tree species is if that information would help you decide which way to go.
Our team uses extreme caution and safety protocols to safely perform tree removal services. We can accommodate most complex situations, including difficult-to-reach trees. We are happy to stop by your property to provide you with a free quote that we are confident you'll find to be fair and reasonable. Our goal is to ensure you'll find it more affordable to hire us as a professional tree removal service than take the risk of handling it yourself. Contact us today to learn more.
---
At JC's Tree and Landscape Service, we offer tree removal services in Knoxville, Seymour, Lenoir City, Farragut, and Amherst, Tennessee.