We will do a thorough assessment before undertaking tree trimming in order to ensure the optimal health and growth of your tree.
Did you know there is a special art to tree trimming? While it may seem simple to just cut away at tree limbs until they aren't bothersome anymore, the truth is that special care should be taken any time a tree needs one or more limbs taken down.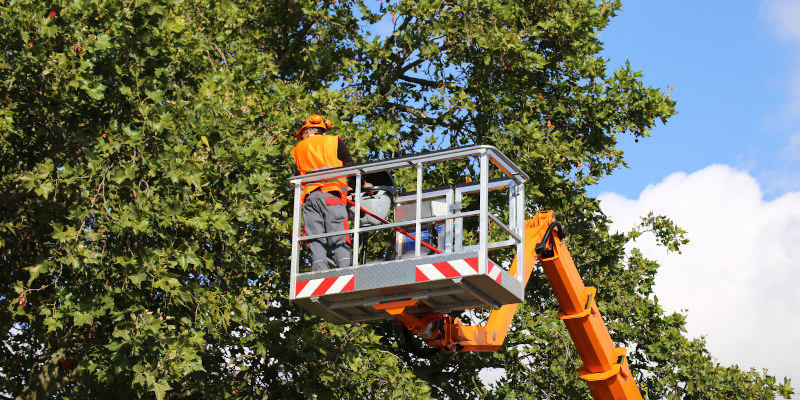 Regardless of the reason a tree needs to be trimmed, the first thing that should be done before tree trimming is to assess the entire tree. This assessment will determine which limbs need to be cut and how this will affect the other healthy limbs that are remaining on the tree. Additionally, tree trimming includes specific safety measures so that the branches being removed don't harm the tree itself or any of the surrounding trees or structures nearby.
There are some good reasons to schedule professional tree trimming at your home or business in Knoxville, Tennessee. For example, if you have a tree that has sustained damage during a storm, it may be important to schedule tree trimming quickly so that damaged branches don't fall. Another reason you may want to schedule tree trimming is if you want to make sure that your trees are healthy and continue to beautify your landscape year after year. Tree trimming is an important part of tree maintenance!
JC's Tree and Landscape Service is your premier provider of tree services in the Knoxville, Tennessee area, and we are ready to provide the tree trimming and landscaping services you need to keep your property in its best condition. Our team of licensed and insured tree professionals will be happy to do an assessment of your trees and provide complete solutions with our tree services. Contact us today for an estimate!
---
At JC's Tree and Landscape Service, we offer tree trimming services in Knoxville, Seymour, Lenoir City, Farragut, and Amherst, Tennessee.