Summer tree care leads to better tree health.
Did you know that trees require some maintenance throughout the year? While it may seem like trees are mostly self-sufficient, there are things that need to be done to keep both young and mature trees healthy year after year.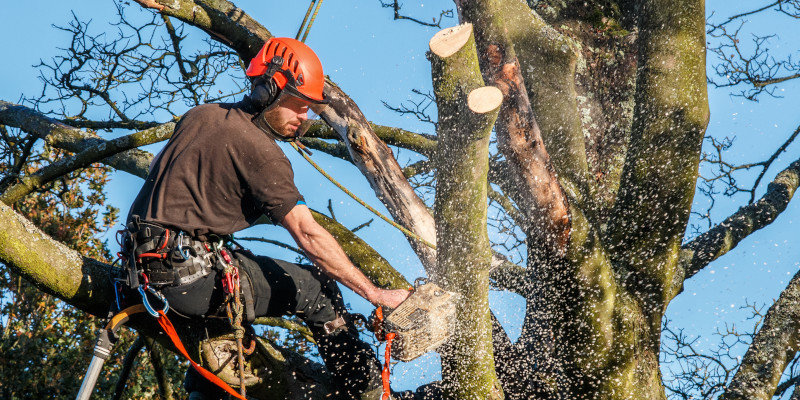 One of the most important things you can do to keep your trees looking their best is to schedule summer tree care with a professional tree service. Summer tree care may be simple, but it can lead to better tree health in the long term.
Inspect – One of the first things a professional tree service will do during scheduled summer tree care is inspect all of the trees on your property and assess their health. They will be able to tell if there are any diseased trees, whether the trees need more watering, or if there are any branches that need to be removed to promote better growth.
Trim – If it is determined that some tree trimming needs to be done, your tree professional will be able to do so without causing damage to the rest of the tree and in such a way that new growth is promoted. This will make the tree look healthier and be better equipped to handle summer weather conditions.
Mulch – Another important step with summer tree care is to properly mulch around the tree so that its roots are protected and it can conserve water more effectively. It's important to use the proper amount of mulch, so the tree can continue to thrive.
Summer tree care doesn't have to be complicated, but it can be time consuming if you aren't sure what steps to take. At JC's Tree and Landscape Service, we can take all the guesswork out of summer tree care in Knoxville, Tennessee. Need to schedule this service? Give us a call today!
---
At JC's Tree and Landscape Service, we offer summer tree care services in Knoxville, Seymour, Lenoir City, Farragut, and Amherst, Tennessee.