If you own property that includes trees, you know that over time, those trees will die—whether by an act of nature, such as a lightning strike, disease, or some other event or simply old age. When this happens, the safest course to pursue is tree removal. Depending on which method of tree removal you choose, you may find yourself left with tree stumps. Why? To answer that question, we must ask another. What's the hardest part of tree removal? If you guessed stump removal, you'd be right in many cases.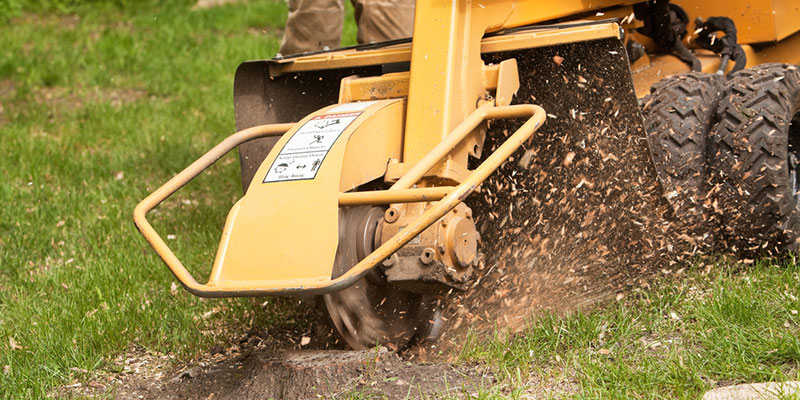 Stump removal can be one of the most difficult parts of tree removal for a variety of reasons. The roots of the tree go deep down into the ground, making it harder to get the stump out. Often the tree removal attempt will end due to lacking the proper equipment and the expertise necessary to complete the stump removal. There are also those stumps that, regardless of how many times you've tried, you can't seem to get them to stop sending up shoots every spring. Yet stump removal is essential to having a nicely manicured lawn and to stopping the spread of disease that can come with a rotting tree stump.
That's why you need professional stump removal services. We can grind the stumps down and then get rid of them completely. We have the tools, experience, and skills needed to do the job efficiently and properly. We are licensed and insured, which means you can feel secure that we will do the job correctly the first time. If you've got a stubborn stump, give us a call.