Having trees on your property can bring you lots of joy! Trees are the perfect thing for a bit of shade, the ideal spot for a tire swing or tree house, and they can make your landscape more beautiful in every season. While most of us feel that mature trees don't really need a lot of care, the truth is that every tree needs some attention throughout the year in order to stay healthy. That's when talking with a tree company can be beneficial. Here are some questions that you may want to ask a professional at your local tree company to ensure that your trees are in their best health.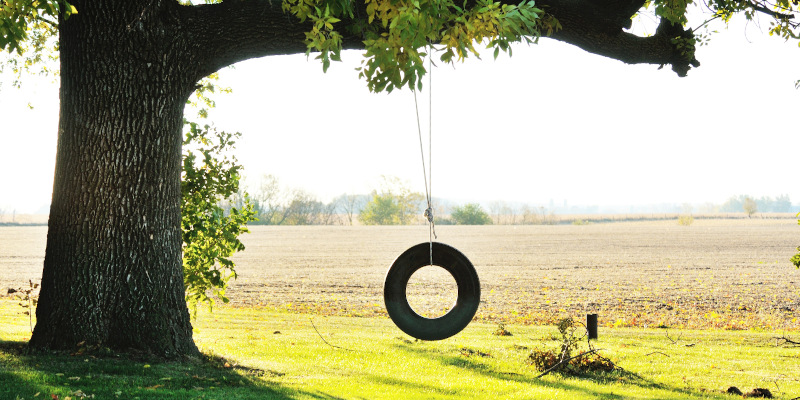 How Should I Care for Trees? Talking to someone at a tree company about how you should care for your trees is an important first step in maintaining your landscape. For example, they may explain the different ways to care for trees in each season, or methods for managing newly planted trees so that they become healthy mature trees. Different types of trees need different types of care, so speaking with an arborist can make a big difference in the way you maintain your trees over the long term.
Do I Need to Call a Professional for Tree Cutting? Inevitably, there will be a time when you need to have tree branches cut, or possibly an entire tree cut down. This could be due to storm damage, an aging tree, a diseased tree, or planned changes to your landscape. When you call your local tree company, ask about whether professional tree services will be the best fit for your landscape. An arborist will walk you through the different options available to you with tree services, so you get the best results no matter the scope and size of your tree cutting project.
What if I Need Land Cleared? Many people don't think of a tree company when it comes to land clearing, but in fact, tree professionals are a great source of information when you need to clear land. A tree company professional will be able to explain the process for land clearing, and how to handle the cutting of trees and stump grinding, so the landscape is ready for whatever project comes next.
At JC's Tree and Landscape Service, we know that you always want your landscape to look its best, and that includes having healthy trees. We have been the preferred tree company in the Knoxville, Tennessee area since 2015, and we look forward to answering all of your tree-related questions!