A tree stump left behind after a tree is removed can be an annoying spot on an otherwise beautiful lawn or property. It can be tempting to try to get rid of this stump as a Saturday project for yourself, but there are a few reasons why stump removal should be left to the professionals.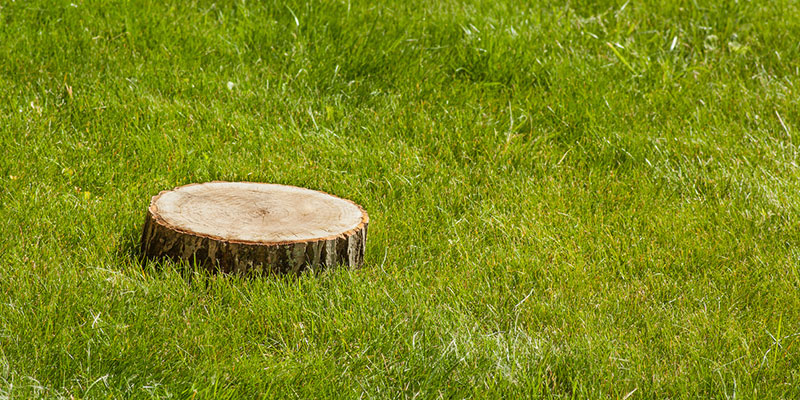 They have better equipment. A simple shovel won't be enough to properly take care of a stump removal project. Attached to the tree stump are strong roots that can't be removed safely without proper equipment that most everyday people don't easily have on hand. Professionals have specialized equipment for stump removal, so it's best to leave this job to them.
It's safer. Safe stump removal is more than just digging out an unsightly stump. There are guidelines and specific safety practices that professionals will follow to make sure the stump is removed without hurting anyone.
There won't be a big mess afterwards. After a stump has been removed or ground, there will be a mess left afterwards. Taking care of all of this debris and stray tree pieces can be just as annoying of a job as the stump removal itself. A quality stump removal service will make sure not to leave this debris behind.
Having tree stumps in your property can be annoying. Let us here at JC's Tree and Landscape Service take care of your stump removal project and get back to enjoying a clean landscape on your property. If you have an unsightly stump that you're ready to get rid of, contact us today.