Caring for your property requires a commitment to taking care of the trees and other plants that create your landscape, regardless of whether that property is at your home or business. When it comes to property maintenance, you have lots of other things to occupy your time. That's why we're pleased to provide you with tree services that will leave your property looking beautiful, without taking massive chunks of your time.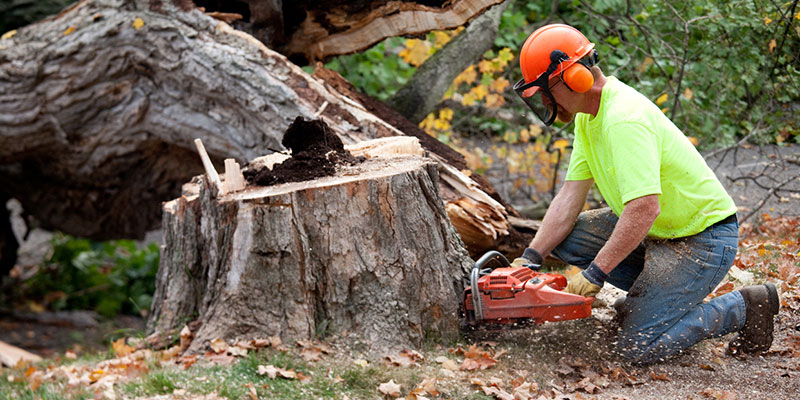 We recognize that there are a variety of needs when it comes to tree care and maintenance. Our tree services include land clearing, stump grinding, tree cutting, tree maintenance, tree removal, and tree trimming. Whether you need an area of land cleared, old stumps removed, a few small trees cut down, or specific trees trimmed and pruned, we can provide you with whichever services you require. Our goal is to provide you with high-quality services in a reasonable timeframe that will meet your needs. That's why we consult with you to find out what those needs are and strive to add our personal touch to meeting your goals. Allowing our knowledgeable crew to take care of your tree services will give you the peace of mind necessary to allow you to relax, certain in the knowledge that the job is being done correctly.
Whether you need major or minor tree services, call on us. We are a licensed and insured business, which means we've had the training and experience necessary to provide you with top-quality service. When it comes to quality, we're a cut above the rest.